Call our flight coordinators toll free at (877) 287-2359. To inquire via email, complete this form and click the send button. (Your email address will not be shared with anyone.)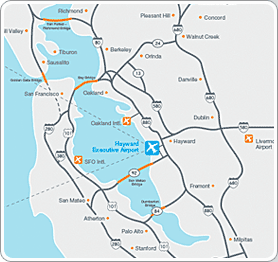 It's easy to reach our modern hangar facility at Hayward Executive Airport.
Download our detailed Bay Area map (PDF). Or get driving directions from your location. (Google Maps).