Trust us for all your corporate jet needs.
CTP Aviation has developed an experienced team of industry professionals, offering a comprehensive range of aircraft services. We appreciate the value of your time and the expense of flying privately and consistently strive to provide exceptional service. We take a genuine interest in your personal well-being.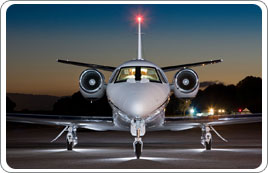 Our aircraft management services can be tailored to your individual needs, from minimal oversight of an existing flight department to full management of all aspects of aircraft ownership. Integrating your aircraft into our charter fleet generates a meaningful financial offset to ownership costs.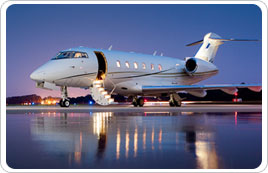 CTP provides comprehensive private jet services through a diversified managed fleet, in conjunction with a network of approved operators, to provide a tailored solution to your individual needs. Our charter team provides a concierge approach, delivering a highly personalized travel experience.
Aircraft Management
Owning an aircraft provides an array of compelling advantages. It also creates a myriad of challenges, including administrative support, regulatory compliance, and operational expertise. At CTP, we handle those less appealing aspects of ownership, allowing you to enjoy the freedom of private jet travel. Our Chairman likes to say that we take care of the 'ugly part'.
Our approach is to understand where we can assist; discuss charter revenue offset, and establish a framework that best supports your individual or corporate goals, encompassing but not limited to:
Crew selection, hiring and training
Maintenance scheduling and oversight
Monthly reporting
Insurance coverage
Hangar facilities
Flight coordination and support
An active Safety Management System
Regulatory compliance (FAA, DOT, OSHA, ICAO, etc.)
Charter conformity and revenue projections
Exceptional Service
Nothing can optimize your travel time more effectively than a private aircraft. In the United States alone, over 5,000 airports provide for convenient access to your desired destination. Our team of charter experts provides recommendations based on a variety of criteria:
Privacy. We protect the identity of your family and associates.
Convenience. Drive to the aircraft at most airports.
Personalized service. Every charter feels like it is your own aircraft.
Specialty catering. Selected to suit your dietary needs.
Inflight amenities. DVD/CD and Wi-Fi (in most aircraft).
CTP Aviation is an Air Charter Safety Foundation registered company, operating a diverse fleet of late model aircraft. All are impeccably maintained at our San Francisco Bay Area base by in-house technicians. We also partner with select operators to create an optimal solution for each charter request.
Call us today at 877-287-2359 or send an inquiry.